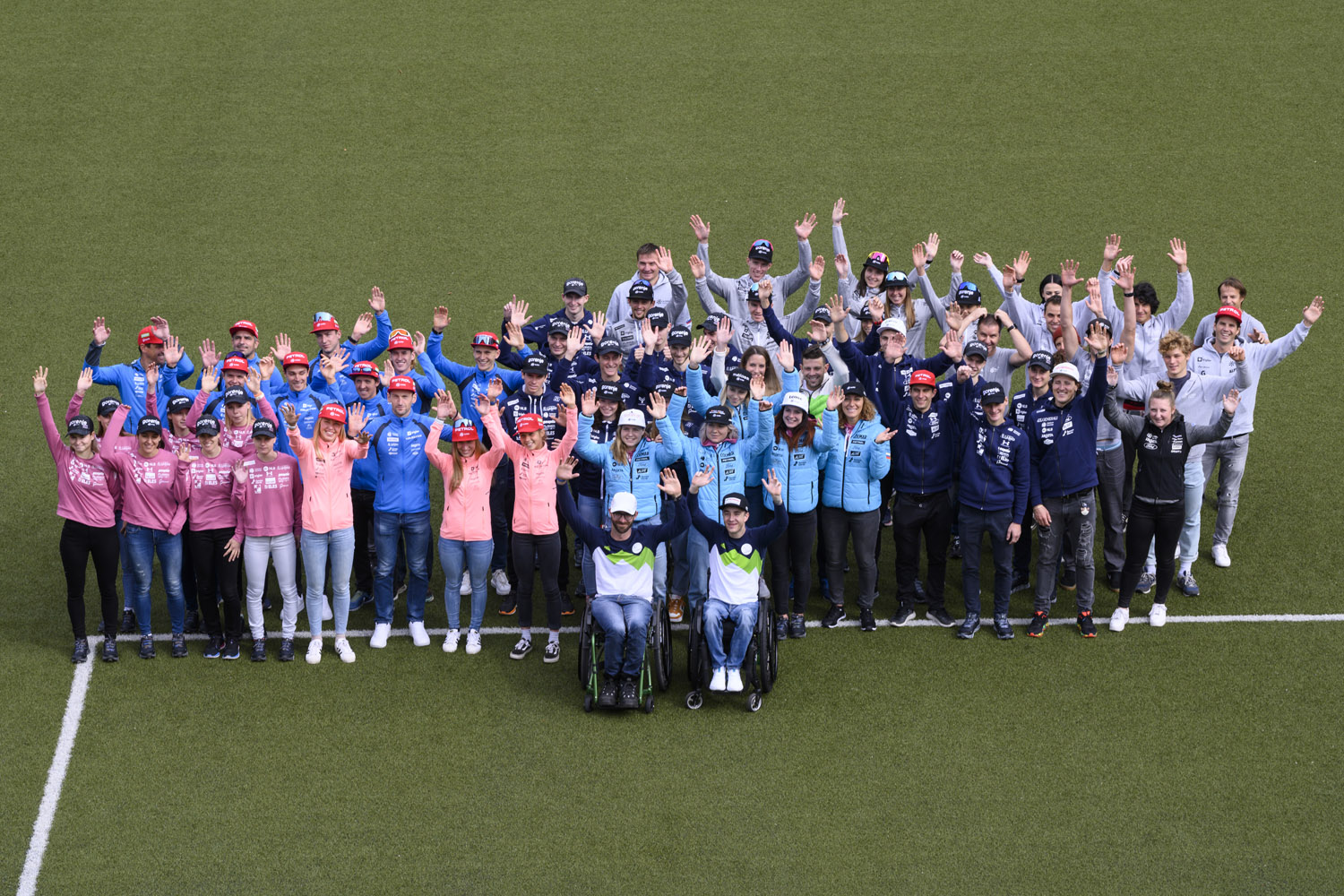 Ski Association of Slovenia (SAS) is a national sports association, and it is the only organization in the field of skiing that is a member of the Olympic Committee of Slovenia. SAS is an association of ski clubs that are in the Republic of Slovenia engaged in Alpine skiing, ski jumping, Nordic combined, cross-country skiing, biathlon, freestyle skiing, snowboarding, telemark, training and organizing in the ski area. Within SAS the associations are grouped by disciplines operating autonomously.
The SAS history dates far back. In the season 1920/1921 the first unofficial national championships in cross country skiing and ski jumping was held in Bohinj. Slovenian skiers, members of the then Yugoslav national team, already appeared at the first Winter Olympics in Chamonix in 1924. Until 1938, when SAS was established with headquarters in Ljubljana, the ski clubs had been joining together in the centres in Jesenice, Ravne na Koroškem, Maribor and Ljubljana.
Due to the fact that the Slovenian competitors represented the main force of the common Federation, SAS had the most important role. After the independence of Slovenia, the International Ski Federation (FIS) unanimously recognized and accepted SAS in their ranks. That happened at the FIS meeting on Sunday 10th November 1991. Shortly after that, at the Olympic Games in Albertville in 1992, the Slovenian national team already competed for the independent Slovenia.
SAS combines 223 clubs from all over Slovenia. More than 2300 competitors represent Slovenia at the competitions of all disciplines and categories. Many young people are actively involved in ski disciplines, which is a good prospect for the future.
Ski Association of Slovenia
Podutiška cesta 146
1000 Ljubljana
Slovenija
T. +386 1 513 68 00
E. szs@sloski.si
---
Current account.: 30000-0008786878
NR for VAT: SI 82837325
Registration number: 5137888
Uroš Zupan
Director
T. +386 1 513 68 00
E. szs@sloski.si
Tomaž Verdnik
Head of main office
T. +386 1 513 68 00
E. tomaz.verdnik@sloski.si
Slavi Madić
Main office
T. +386 1 513 68 00
E. slavi.madic@sloski.si